Retreat of the executives of Touralpin Touristik from April 4-6, 2018 at the spiritual center in Embach.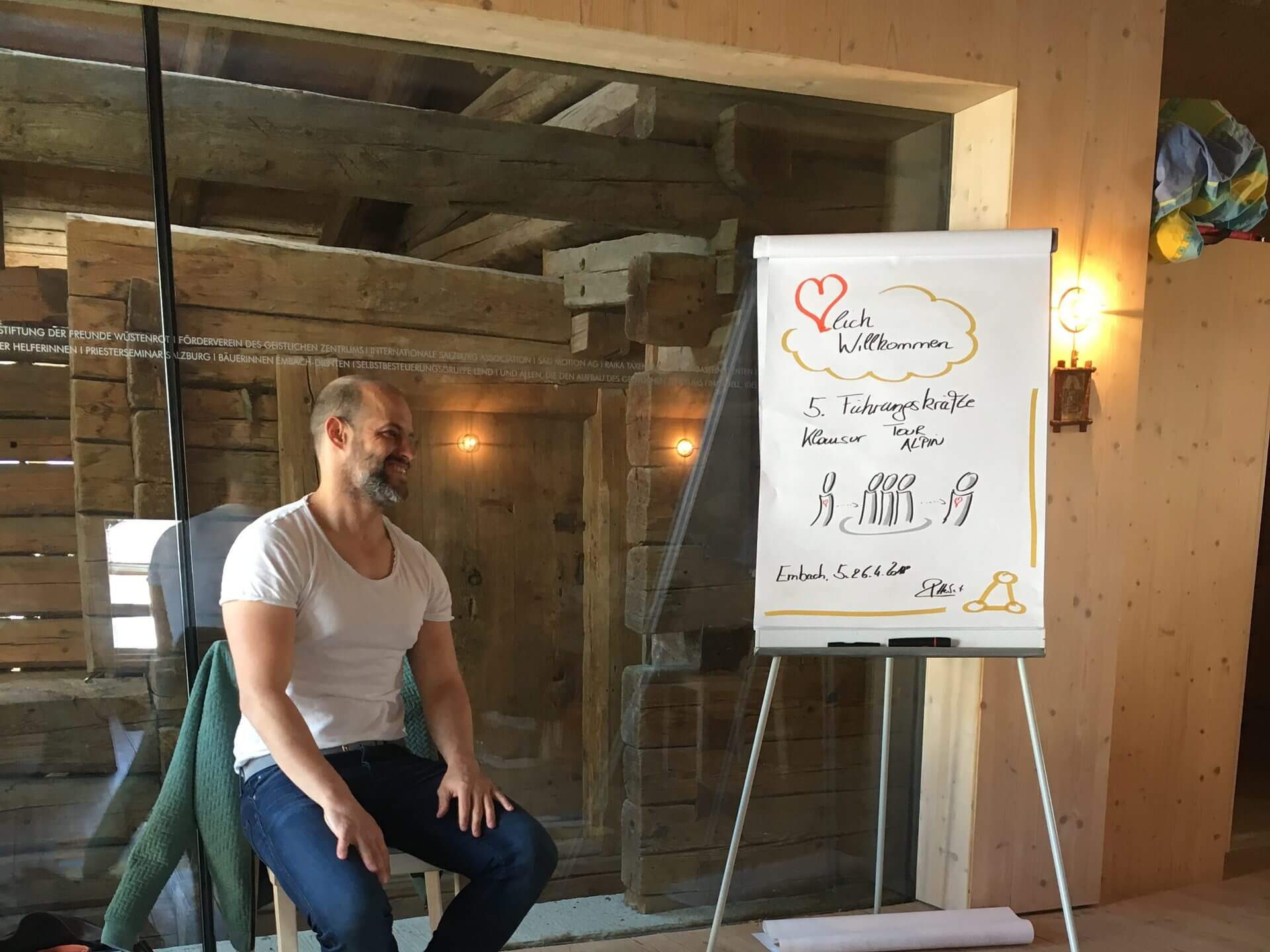 For the 5th time, Touralpin Touristik executives met to retreat for 2 days,
to take time away from the daily business routine for reflection and foresight.
Once again under the professional direction of Herbert Reindl, upcoming changes and innovations could be
be discussed and set up for the future.
Our new department manager in St. Johann, Oscar Wallner, took the opportunity to arrive well at the company.
We are pleased that the next Wallner generation is becoming visible in Touralpin Touristik.
Philipp Bacher from Frischluft helped us in outdoor training to get our bodies moving after sitting for a long time.
and breathe plenty of fresh air.
Father Oswald Scherer and housekeeper Hildegard from the spiritual center took good care of us as good hosts.
Thank you very much for this.
Strengthened and motivated, we all departed from the quiet Embach.
Many thanks to Herbert Reindl for his good work and trust in us.
Thanks to the department heads for their active cooperation.
Brigitte and Heimo Wallner
---