Christmas party of Touralpin Touristik on December 17, 2016 in Maishofen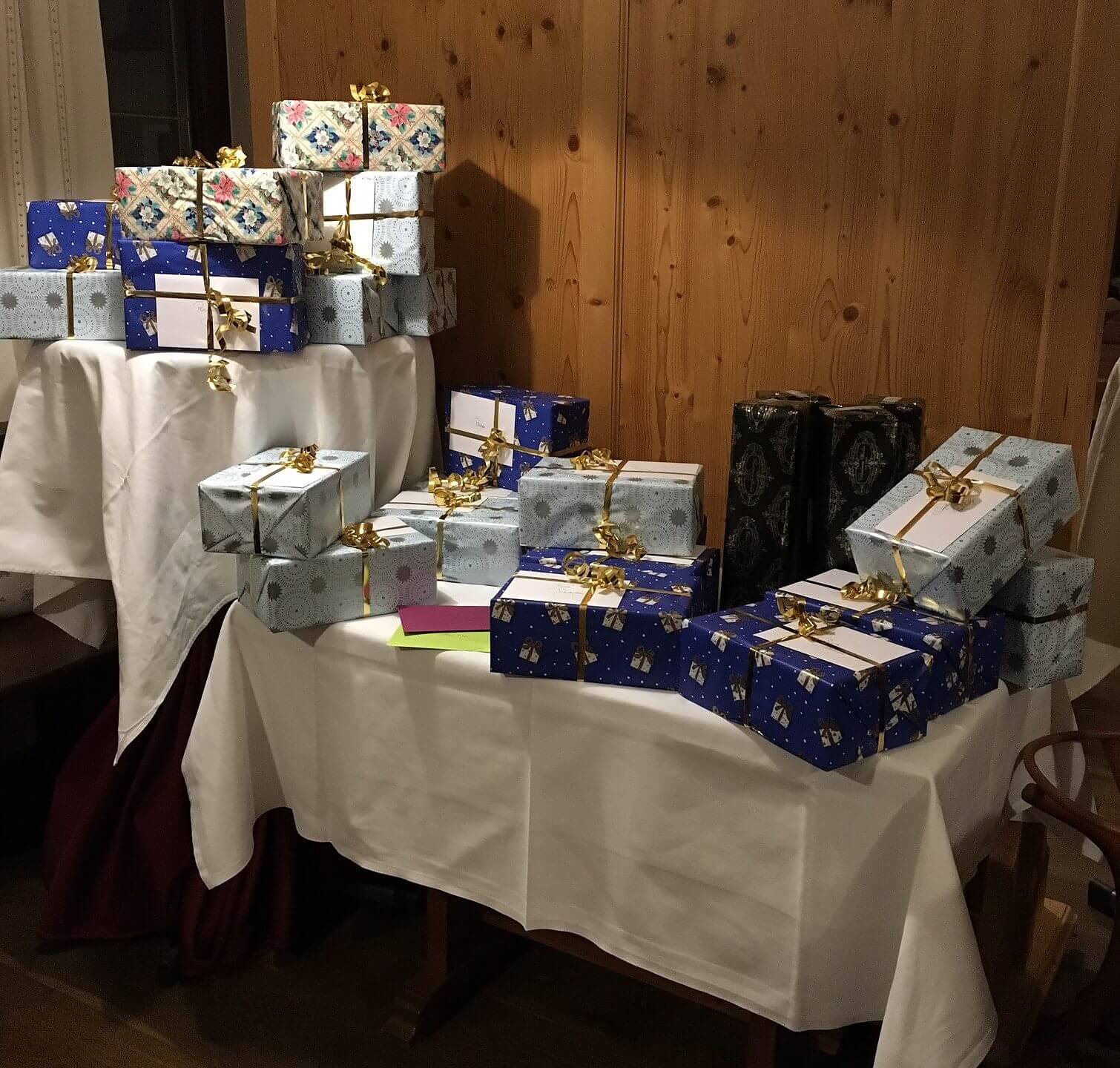 Our annual Christmas party took place this year at the Gasthof zur Post in Maishofen.
With an open fire we enjoyed mulled wine, punch and chestnuts on the terrace.
The brass band from Bruck underlined this Christmas atmosphere.
After contemplative words and singing together, we enjoyed a delicious 3-course meal.
Heimo then reported on the year 2016 and thanked everyone with presents
individual employees for their commitment in the past year.
Also this year the organized cab service brought us all home safely.
Many thanks to Heimo and Brigitte Wallner for this beautiful celebration.
Also thanks to Karl Grünwald and the team of the Gasthof zur Post for the great hospitality.
---